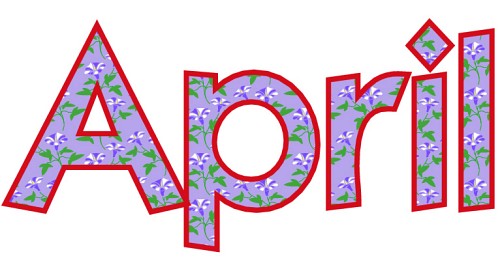 April was an exciting month for the city of Indianapolis. We were hosting the NCAA Men's Final Four Basketball Tournament. Events like this really make me miss working downtown. The tournament ran from April 3rd through the 6th. My husband and I went down the night of the 3rd to take in some of the festivities.
From Lucas Oil Stadium (where the games would be played), to the Soldiers & Sailors Monument on the Circle, to the World's Largest Bracket on the side of the JW Marriott, to concerts and a Ferris wheel at White River State Park - there was something for everyone!
These _NDY fixtures were located in several places throughout downtown. You were to become the "I" in Indy. Aren't we cute?
Another local community event that my husband is on the board for took place on April 17th. It was the Hendricks County Community Foundation Annual Celebration. While one of the speakers was too long-winded, it was a pretty good event. And it didn't matter that there was only beer and wine, I BYOG (Brought My Own Gatorade) because I needed to keep hydrating for my half marathon the next morning.
On April 18th, I participated in the Carmel Half Marathon. You can read more about that here:
http://skeltonadventures2.blogspot.com/2015/09/april-18-2015-carmel-half-marathon.html